Our first application area aims to help
discovering secrets of Aging
Aging #1 Risk Factor for disease
New research has shown that aging is the number one risk factor for most of the critical diseases we suffer from today. Therefore, if we can better understand the aging process, we can shed more light on how to prevent or cure many complex diseases simultaneously.
How scientists study aging
When scientists study aging, they start with a simpler model organism that behaves in a similar way to humans but has a much shorter lifespan. The most versatile model is yeast, and that is where we come in.
Because yeast is so versatile and easy to maintain, cell-aging researchers typically begin with yeast to test a wide range of new compounds before selecting the most successful candidates to test on more complex models.
An automated analysis of the yeast life span
Non-contact identification of mother and daughter cells.
Automatically place your mother cells in separate wells, dispose of daughter cells, and extract cells of interest for further analysis.
Keep track of your mother cells and automatically count and time-stamp cell divisions.
Live imaging during experiments and automated image processing.
In addition to aging, we believe that these are the fields where we can have the biggest societal impact:
Helping forensic DNA analysts extract cells from evidence samples to obtain better quality DNA profiles more quickly, which could expedite the judicial process.
Aiding researchers create the next generation of immunotherapies by allowing them to properly handle delicate and rare white blood cells.
Allowing virologists to better understand virus-host interactions which could lead to the development of new, personalized vaccines for viruses such as COVID-19.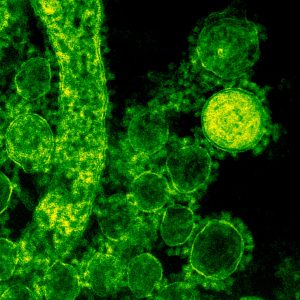 Do you want to collaborate with us?
We are open for new pilot projects.