Enabling Pharma to transition from 2D to 3D.
Enabling Pharma to transition from 2D to 3D.
Metabolic profiling using mini hepatocyte spheroids
How drugs are metabolised by the body is critical to the success of new candidates in the clinic.
Due to their broad application across various pharmaceutical functions, Lucero has begun working with mini hepatocyte spheroids as our first area of focus.
Lucero aims to create a platform that enables high-throughput screening for metabolic profiling using hepatocyte spheroids.
With our system, scientists will be able to implement hepatocyte spheroids at scale in order to gather more patient-relevant data to make quicker pipeline decisions regarding the safety and efficacy of new compounds.
Key challenges and future goals
A proven benefit of using hepatocyte spheroids instead of 2D hepatocyte cultures is that they more accurately represent in-vivo physiology and maintain their metabolic activity for a longer period of time.
To maximize the relevance of these models, they can be created from patient-derived cells to represent different types of patients in a population. However, these cells become very costly at scale and, depending on the sample, can be very limited. 
Therefore, a key challenge for scientists is to find ways to maximize the number of data points they can gather from a limited number of cells. 
Lucero works to help scientists overcome this challenge by reducing cell waste and human intervention through precision, non-contact liquid handling and AI automation. 
In the future, we aim to be pharma's go-to platform for generating patient-specific data using 3D cell culture assays. By enabling the parallel screening of thousands of individual donors, Lucero will help pharmaceutical companies move one step closer to developing precision medicine.
Automated preparation of assay-ready well plates.
Differentiation between functional and non-functional spheroids before isolation in wells.
384 wells = 384 data points
Each well can be populated with a single, functional spheroid for downstream testing.
Biological function remains unchanged.
Spheroids are placed in a known location within each well. Coordinates can be communicated to downstream instruments.
384-well plates with a single, functional hepatocyte spheroid positioned in each well are ready for downstream screening and profiling.
There is plenty of room for Lucero to expand into the clinic, different therapeutic areas, and multiple pharmaceutical drug development functions.
Enabling clinicians to perform functional tests with patient biopsies to identify the best treatments for each individual.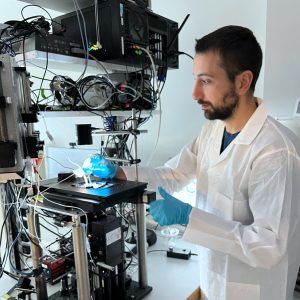 Tailored assays using 3D tumor spheroids to study the tumor microenvironment and tumor-immune cell.
From Lead ID-Lead Op, DMPK, and ADME – there are many pharmaceutical functions that are interested in using 3D cell cultures.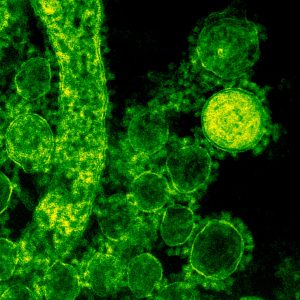 Do you want to collaborate with us?
We are open for new pilot projects.