A precise cell-handling platform for 3D cell cultures.
A precise cell-handling platform for 3D cell cultures.
Our breakthrough technology
A novel combination of optical tweezers, microfluidics, and machine intelligence.
We combine the precision of laser optics, the environmental control of microfluidics, and AI automation to provide a 3D-cell-culture-handling platform that produces reliable results, again and again, without altering the cellular biology of assay samples. 
Click the link below to read more about how our technology can help advance your work with 3D cell cultures.
Cell clusters are autonomously identified, counted, and qualified by our machine learning algorithms. This means that only desired, functional cell clusters are selected and used for downstream assays.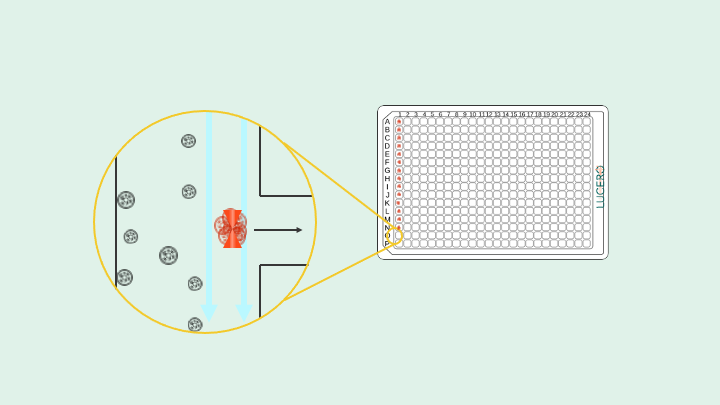 Desired cell clusters are isolated in wells for downstream assays. Lucero's optical tweezers have the precision to ensure the population of each well with a single cell cluster in order to reduce the unnecessary usage of costly or rare cells while enabling the reproducibility of relevant data.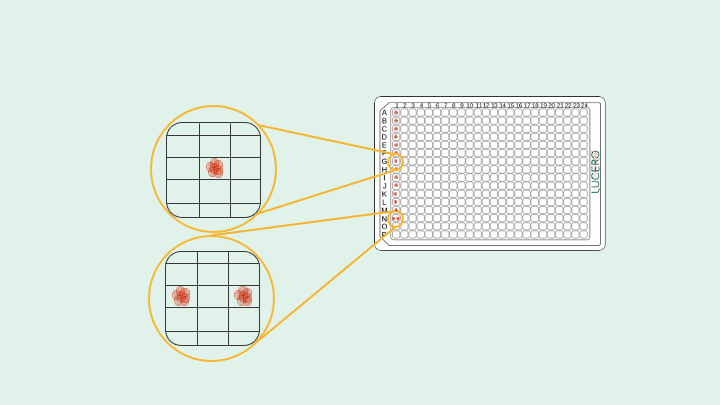 Cell clusters are placed in a known location within each well. Locations can be communicated to downstream instruments, such as imaging systems, to reduce the time it takes to locate each cluster and get it into focus. 3D control in wells also allows you to pattern multiple clusters in each well to observe how they interact in real time.
Enabling the use of 3D cell cultures at scale.
Ensure that each cell cluster in your wells is functional before you run your assay.
Select your models and your assay, press "Start", come back when your assay-ready plates are prepared.
Our microfluidic chip designs can be tailored for different 3D assays and different cell types.
No need for background knowledge in laser optics. Our optical tweezers self calibrate – no maintenance required.
Our software can integrate easily into your existing workflow and sync with your data processing.
High-resolution imaging in bright field or fluorescence. Never miss a thing.